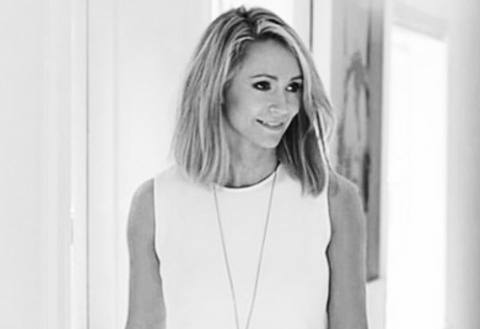 Kym Elphinstone
Managing Director & Founder
Kym founded Articulate in 2009, establishing the consultancy as Australia's premier communications agency focused on the arts and cultural sectors. A former lawyer, she has more than 20 years experience developing strategic communications solutions for leading arts organisations and corporates in the UK, US and Australia and has worked with some of the most respected names in the sector including New York's New Museum, M&C Saatchi Arts London, Art Basel Hong Kong, the Biennale of Sydney, the Australian Ballet, MCA Australia, Sydney Festival and the Australia Council for the Arts.
Rhiannon Broomfield
Senior Account Director (Melbourne)
Rhiannon is a PR/communications professional with more than 14 years experience working for high profile arts organisations including Christie's and Bonhams in the UK and Australia. At Christie's Rhiannon managed the UK press team, overseeing campaigns for high profile auctions including The Princess Margaret Collection, Dumfries House, Claude Monet, Francis Bacon and Lucian Freud and Marc Newson's Lockheed Lounge. Rhiannon has worked with Vanity Fair, Bono, The Roald Dahl Foundation, Elizabeth Taylor and Jimmy Choo to co-promote art auctions and events. In Australia, she handled PR for Bonhams' record-breaking auction of the Grundy Collection.
Claire Martin
Senior Account Director (Sydney)
Claire has 25 years experience in communications and long-standing relationships within arts and media, having managed media relations and PR at the Art Gallery of NSW for 20 years. She assisted leading arts organisations from around the world handling PR for visiting directors and curators from the British Museum, National Gallery London, MoMA New York, Uffizi Gallery Florence, and for benefactors James Fairfax and John Kaldor. Claire has launched art awards for Moet & Chandon and Bulgari and handled stakeholder relations for Gallery partners including Louis Vuitton, American Express, ANZ, Macquarie Bank and UBS, as well as for government agencies.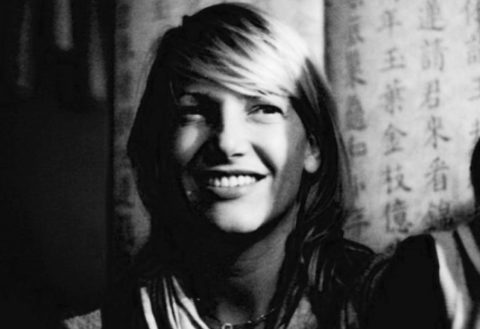 Freya Lombardo
Account Director (Melbourne)
Freya is a media consultant and content expert with more than 15 years of experience advising high profile arts, media and entertainment organisations. She has highly developed digital strategy and content production skills forged at Sydney Opera House, Telstra Media, Optus, AOL and the ABC, and has worked with Destination NSW as a creative media consultant on Vivid Sydney since 2013 building audiences and engagement. Freya has also contributed as a features writer and content producer for leading architecture and design titles including Artichoke, Design Quarterly, (inside) Interior Review, ArchitectureAU and Australian Design Review, Vogue Living and Monument. Freya holds a Bachelor of Arts and a Post-Graduate Diploma in Art Curatorial Studies and Museum Management from The University of Melbourne.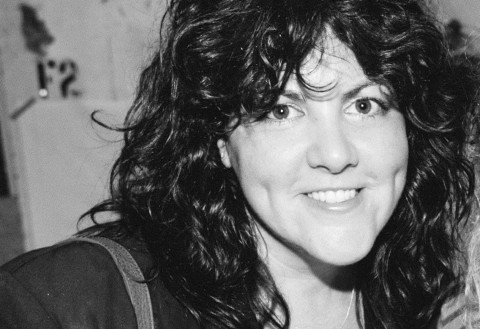 Rae Begley
Account Director (Sydney)
Rae has over 19 years experience in communications working in Australia and the UK, forming extensive relationships in the fashion, arts and lifestyle sectors. Rae founded Little Hero, one of Australia's leading fashion and lifestyle PR agencies, in 2007 where she directed and executed campaigns and advised on commercial partner alignments for brands including Romance Was Born, Jenny Kee, P.A.M, Levi's and adidas. Her experience in the arts extends to projects involving the National Gallery of Victoria, Carriageworks, Art Gallery of NSW, Powerhouse Museum (MAAS), Sydney Theatre Company and Roslyn Oxley Gallery. Rae is also producer of a weekly program on FBi Radio 'Dusty Fingers' and is an emerging fine art photographer.
Julia Barnes
Account Manager
Julia is a communications and media strategy professional who has worked across a wide variety of arts projects and within internationally recognised, high profile and also emerging arts festivals and organisations. She has worked with artists practicing across disciplines in performance, installation and visual art, theatre, opera, dance, comedy and contemporary music and within organisations as varied as Sydney Festival, Opera Australia, Belvoir and Underbelly Arts Festival. With a background in artist management and representation, where clients included writers, directors, designers and comedians, she has a keen interest in working closely with artists to represent their work. She has a Communications Degree from UTS in Creative Writing and Cultural Studies, and values dynamic media conversations that generate interaction and passionate engagement with the arts.
Megan Bentley
Account Coordinator
Megan worked in arts communications in London on projects such as START Art Fair (London), The Fine Art Society and Lumiere London, honing her skills in media relations and social media activations specific to the commercial arts sector with arts PR agency Flint PR. Originally from South Africa, Megan completed a certificate in Art and Business at the Sotheby's Institute of Art, London, after graduating from the University of Cape Town with a BA Honours in English Literature and Language Studies.