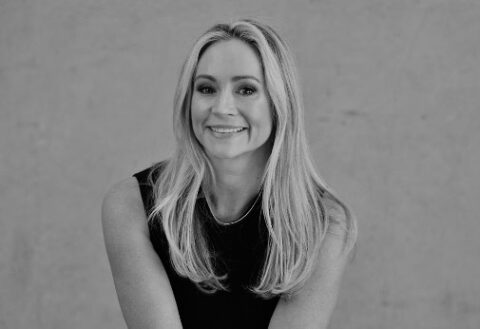 Kym Elphinstone Rundle
Founder & CEO
Kym is an arts advisor, advocate, and founder of Australia's leading cultural agency Articulate and its sister content agency The Golden Mean. A former lawyer, Kym has more than 25 years experience advising artists, arts organisations and corporates across the UK, USA and Australia. Kym has been integral in launching and growing hundreds arts and cultural initiatives both locally and internationally, and has worked with many of the most respected names in the cultural sector including New York's New Museum, Art Basel Hong Kong, Venice Biennale (Australia Pavilion), the Marina Abramovic Institute, Biennale of Sydney, Australian Ballet, MCA Australia, National Gallery of Victoria, National Gallery of Australia, Powerhouse Museum, Carriageworks and the Australia Council for the Arts. She holds a Bachelor of Commerce/Laws (Honours) and post-graduate qualifications in art history and strategic marketing, alongside studies with The Sotheby's Institute and the University of Art London. A graduate of the Australian Institute of Directors, Kym was a founding Board Director of Art Month Sydney and a founding member of the MCA's Young Ambassadors program. She currently sits on the Board of Directors of Firstdraft and on the Advisory Council for Sydney Contemporary art fair.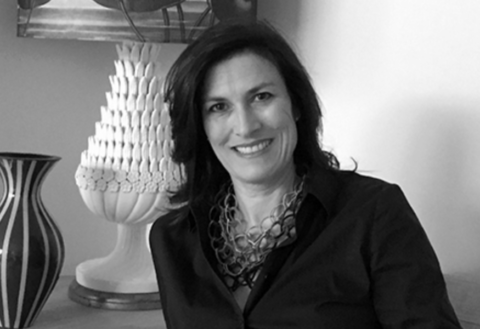 Claire Martin
Associate Director
Claire Martin has over 25 years' experience in arts communications in Australia and the UK. For two decades until 2014, Claire managed the media relations for the Art Gallery of New South Wales. Prior to moving to Australia, she worked at the Arts Council of England and London Arts Board. Claire has worked with many leading arts organisations managing media campaigns for visiting directors and curators from the British Museum, National Gallery London, MoMA New York, Uffizi Gallery Florence, and various collectors and benefactors including John Kaldor, Neil Balnaves, Gene Sherman, and the late Margaret Olley. Whilst at the AGNSW, Claire launched awards including the Moet & Chandon, Brett Whiteley Travelling Scholarship and the Bulgari Art Prize. She also has extensive experience working with government agencies including Destination NSW and the Australia Council. During her eight years with Articulate, Claire has led highly successful campaigns for clients including the Biennale of Sydney, National Gallery of Victoria, Bundanon, Heide Museum of Modern Art, Art Gallery of South Australia, Kaldor Public Art Projects, TarraWarra Museum of Art, National Gallery of Australia and the campaign for the Australia Pavilion at the 2022 Venice Biennale.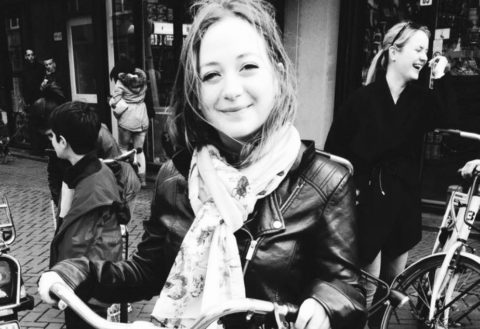 Sasha Haughan
Senior Account Director
Sasha has worked internationally on communications and publicity for the arts sector since 2013, with experience in both the UK and Australia. In the UK, Sasha worked at the UK's largest cultural institution, Southbank Centre, delivering campaigns for the performance and dance offering as well as multiple exhibitions and site programs. She also worked for leading PR agency for the arts, The Corner Shop PR, across clients in the West End and UK theatre industry including Disney's The Lion King, Royal Court Theatre and the international Norfolk and Norwich Festival. In Australia, Sasha was part of the publicity team delivering the three-week international, Sydney Festival before joining Articulate where she has overseen numerous campaigns for clients including the Biennale of Sydney, Powerhouse Museum, Fremantle Biennale, HOTA Gallery, Australian Chamber Orchestra and Studio Chris Fox. Sasha graduated from the University of York in 2012 with a Masters Degree (Distinction) in Writing, Theatre and Performance.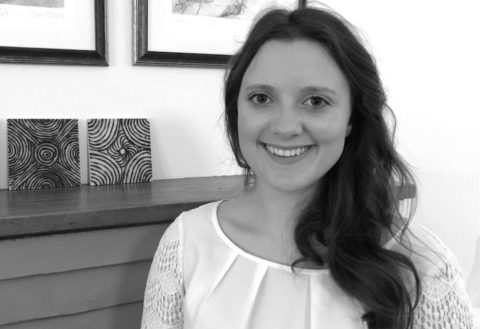 Jasmine Hersee
Account Director
Jasmine is an experienced arts communications specialist, who has worked across a range of respected arts organisations and brands in Australia and internationally spanning the visual arts, performing arts as well as architecture and design. Jasmine has led multiple successful campaigns for Bell Shakespeare, Carriageworks, Sydney Fringe Festival, Sydney Dance Company and Ngununggula, as well as working with longstanding Articulate clients the Biennale of Sydney, the Australia Pavilion at the Venice Biennale, Walsh Bay Arts Precinct, Australian Brandenburg Orchestra, Sydney Contemporary Art Fair and Anna Schwartz Gallery. Jasmine worked for three years in London, further extending her experience in media relations, as well as artist and stakeholder relations whilst working with Sutton PR, where she delivered campaigns for with clients including UBS Art and Art Dubai. Jasmine graduated from the University of Melbourne with a BA in Media/Communications and English/Theatre.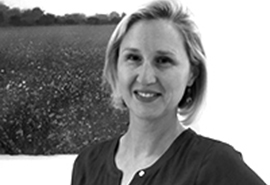 Rhiannon Broomfield
Account Director
Rhiannon is a skilled senior communications specialist with over 20 years' experience working with leading arts and media organisations in Australia and the UK. During her time in London Rhiannon led the PR team for Christie's auction house, working across multiple campaigns and projects, as well as working with Bonhams and Reuters whilst in the UK. In Australia, where Rhiannon first began working with Articulate in 2014, she has led multiple campaigns for leading architectural, design and arts organisations including for several editions of MPavilion, the Melbourne Art Foundation, Melbourne Art Fair, Anna Schwartz Gallery, Bundanon, Art Gallery of South Australia, Tribe Studio Architects, Shepparton Art Museum, Now or Never Festival, City of Melbourne and the National Gallery of Victoria.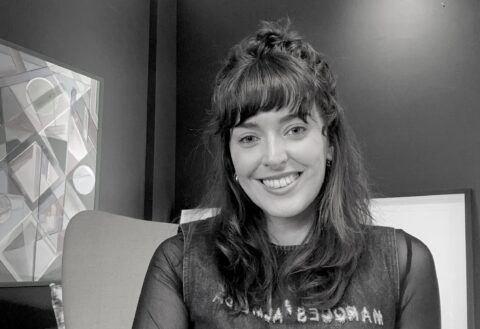 Clare Callaghan
Senior Account Manager
Clare has worked internationally in arts publicity for more than seven years, for some of the most preeminent cultural organisations in the UK and New Zealand. Clare was a member of Southbank Centre's press team in London, publicising world-class exhibitions at Hayward Gallery before returning to New Zealand to join the communications team at the Museum of New Zealand Te Papa Tongarewa. There, she managed publicity for international commissions and the national art collection, as well as promoting a wide variety of work from emerging artists to internationally acclaimed industry names. Before moving to Sydney, Clare worked for Wellington-based PR firm Sputnik, handling clients including the Aotearoa New Zealand Festival of the Arts, Wellington Jazz Festival, City Gallery Wellington and Wellington Museum. Clare graduated from Massey University in 2014 with First Class Honours Bachelor of Design, majoring in Photography.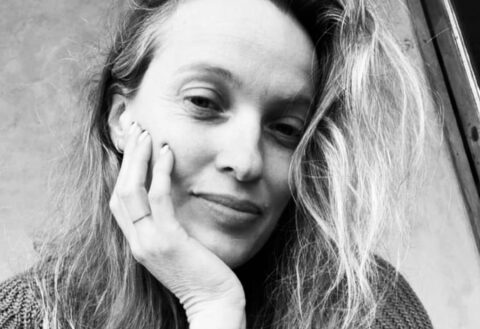 Kate Atkinson
Senior Consultant
Kate Atkinson is a senior communications consultant, brand strategist and copywriter with a global career that spans more than 15 years. She has worked for some of the world's leading lifestyle PR firms including Berlin Rosen and DKC (NY) Purple PR (LDN). She has extensive experience in the arts/culture, design, travel and luxury arenas, including work for the Queens Museum, Lincoln Center, The National Young Arts Foundation and The Finnish Institute of Design. Kate has represented brands at international launches globally at Art Basel Miami and London Design Festival, as well as writing for magazines including Vogue, WGSN, Purple Diary, Dazed & Confused, i-D, Nylon and GQ on lifestyle, music, style and social trends. Kate as worked across multiple campaigns for Articulate including the launch of the Bundanon Art Museum, Arts Matter, Culture Vault and the NGV Architecture Commission.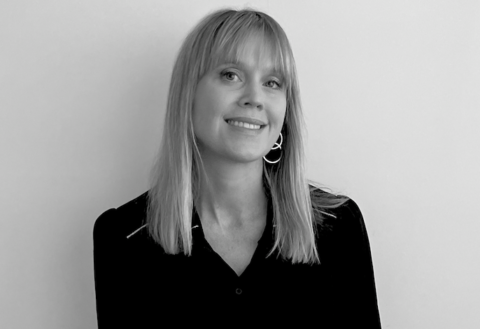 Caroline Hendry
Senior Consultant
Caroline has worked in communications for the arts, entertainment, media, lifestyle, government and corporate sectors across multiple cities for 20 years. Starting her career in Phnom Penh, she helped establish a business foundation to support Cambodian arts initiatives and managed the launch of the first State-owned TV station, before joining a top Australian public affairs firm. Caroline led cultural partnerships for the EU news channel, euronews, in Paris and delivered high-profile campaigns for brands like Karl Lagerfeld and Net-a-Porter in London, as well as promoting the theatrical releases of independent and arthouse British films. Since returning to Australia, Caroline has worked across campaigns for Melbourne Museum, PICA and Open House Melbourne Weekend, as well as film content for Creative Victoria. She has a Bachelor of Arts in Public Relations from RMIT.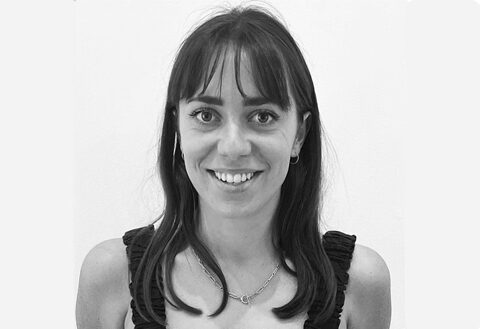 Siân Davies
Account Executive
Siân has worked in communications and engagement for the arts since 2017 and has experience in both the public and private sectors. Siân has worked across multiple arts institutions and galleries including roles with the Biennale of Sydney, Artspace, Art Incubator, Shirlow Street Studios, Olsen Gallery and Australian Galleries. Siân graduated from UNSW Art & Design with a Bachelor in Arts (Honours) in Fine Arts, majoring in sculpture and painting. For Articulate she has driven campaigns for clients including Australia's richest landscape prize, the Hadley's Art Prize and has contributed to multiple campaigns for the Powerhouse Museum, as well as working across other Articulate clients including Bundanon and its new Art Museum, Sydney Fringe Festival, PACT and Kaldor Public Art Projects.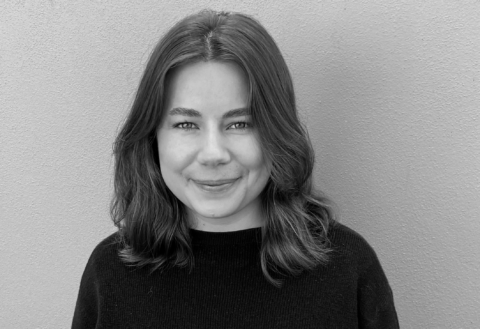 Isabel Wright
Junior Account Manager
Isabel has a strong foundation in communications and digital marketing, having worked at media and PR agencies both in Sydney and London. After graduating from The University of Sydney with a BA in Media/Communications, Isabel moved to London to complete a Master's of Art Business at the Sotheby's Institute of Art. While in London she gained experience at Camron PR and worked with clients including Clerkenwell Design Week and Milan Design Week. In her most recent role at media agency Essence, working as part of the Social and Creative team, Isabel strengthened her knowledge of the ever evolving digital landscape. For Articulate Isabel has worked on successful campaigns for clients including Carriageworks, TarraWarra Museum of Modern Art, Heide Museum of Modern Art and Ngununggula.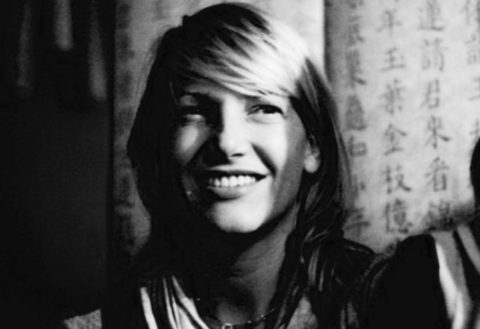 Freya Lombardo
Content Specialist
Freya is a media consultant and content expert with more than 20 years of experience advising high profile arts, design media and entertainment organisations. She has highly developed digital strategy and content production skills forged at Sydney Opera House, Telstra Media, Optus, AOL and the ABC, and has worked with Destination NSW as a creative media consultant on Vivid Sydney since 2013 building audiences and engagement. Freya has also contributed as a features writer and content producer for leading architecture and design titles including Artichoke, Design Quarterly, (inside) Interior Review, ArchitectureAU, Australian Design Review, and Vogue Living. Freya holds a Bachelor of Arts and a Post-Graduate Diploma in Art Curatorial Studies and Museum Management from The University of Melbourne.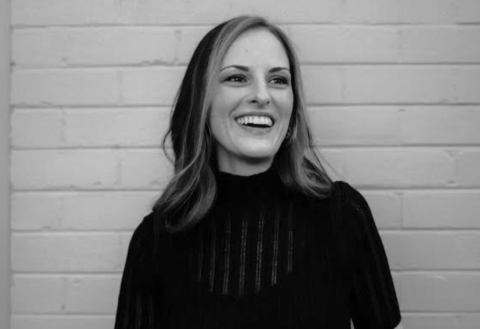 Laura Brandon
Arts Writer
Laura is an experienced arts educator, art consultant, arts writer and specialist art archivist. She has worked with the Sherman Centre for Culture and Ideas (SCCI); Sherman Contemporary Art Foundation (SCAF); Guest Club; and the Australian Design Centre. Laura has contributed to more than 40 projects, exhibitions and publications of leading Australian, Asian, European and Middle Eastern contemporary artists. As an arts writer Laura has contributed to multiple printed publications, including artist monographs and autobiographies, and has editorial experience as a structural and line editor. Laura collaborates with brands and artists, producing events and products which highlight the intersection of art and design. She holds a Bachelor of Design and Bachelor of Art Education and is a Recognised Professional with the Australian Society of Archivists.