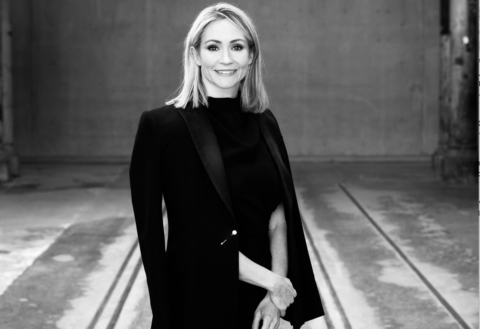 Kym Elphinstone
Founder & Managing Director
Kym founded Articulate in 2009 and has since established the consultancy as Australia's premier communications agency for the arts and cultural sectors. A former lawyer, she has more than 20 years experience developing strategic communications solutions for leading arts organisations and corporates in the UK, USA and Australia and has worked with some of the most respected names in the sector including New York's New Museum, M&C Saatchi Arts London, Art Basel Hong Kong, the Biennale of Sydney, the Australian Ballet, MCA Australia, Sydney Festival, the National Gallery of Victoria, National Gallery of Australia and the Australia Council for the Arts. She holds post-graduate qualifications in both art history and strategic marketing and whilst in London studied at The Sotheby's Institute and Central Saint Martin's College of Art and Design. Kym is a Member of the Australian Institute of Company Directors and was a founding Board Director of Art Month Sydney in 2010 and founding member of the MCA Australia Young Ambassadors program. She has been integral in launching and growing numerous arts and cultural brands into the Australian market including Sydney Contemporary art fair, MPavilion and The Other Art Fair. In 2018, Kym founded The Golden Mean, a content agency focused on the arts to support Articulate clients and deliver exceptional visual and written content.
Francesca Hughes
Associate Director
Francesca is an international cultural communications specialist with nine years' experience in delivering high profile campaigns across visual and performing arts, music, film, fashion and virtual reality. Recently Francesca led a team of six at the Sydney Opera House, driving creative communications campaigns for the Opera House's programming arm, maximising exposure while enhancing and protecting the icon's reputation. During her tenure, she directed the media campaigns for Vivid LIVE's 10th anniversary in 2018 and in 2019, which included a collaboration with M+ Museum of visual culture, as well as overseeing PR outreach for major events such as First Nations dance competition Dance Rites and sell-out musical theatre shows. Prior to relocating to Australia, Francesca directed media outreach for Somerset House in London's year-round exhibition series, artist studio program and major public events, including the European Premiere of Björk Digital and Mat Collishaw's Thresholds during Photo London. She is also experienced in profiling and promoting major art galleries such as Sprüth Magers, Thomas Dane and Michael Werner as well as international art fairs. Francesca holds Masters degrees in Classics from the University of Cambridge and History of Art from University College London.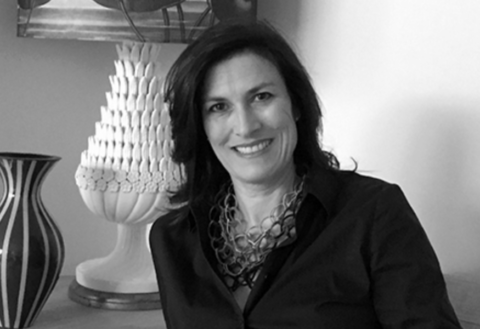 Claire Martin
Senior Account Director
Claire Martin has over 25 years' experience in arts communications in Australia and the UK. For two decades until 2014, Claire managed the media relations for the Art Gallery of New South Wales. Prior to moving to Australia, she worked at the Arts Council of England and London Arts Board. Claire has managed the media campaign for Australia's official contribution to the 1997 Venice Biennale both nationally and internationally, including on the ground in Venice. Claire has worked with many leading arts organisations managing media campaigns for visiting directors and curators from the British Museum, National Gallery London, MoMA New York, Uffizi Gallery Florence, and various collectors and benefactors including John Kaldor, Neil Balnaves, Gene Sherman, and the late Margaret Olley. For Articulate she has lead successful campaigns, for more than five years, for clients including the Biennale of Sydney, National Gallery of Victoria, Bundanon Trust, Heide Museum of Modern Art, Art Gallery of South Australia, Kaldor Public Art Projects, National Gallery of Australia and Bonhams Australia.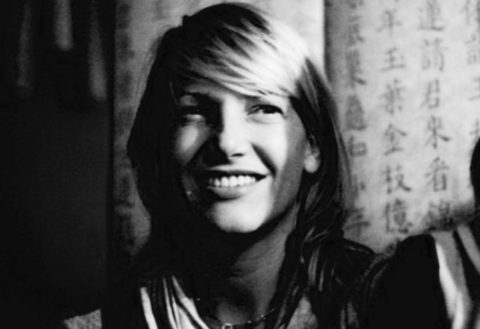 Freya Lombardo
Account Director
Freya is a media consultant and content expert with more than 15 years of experience advising high profile arts, media, architecture and design organisations. She has highly developed digital strategy and content production skills forged at Sydney Opera House, Telstra Media, Optus, AOL and the ABC, and has worked with Destination NSW as a creative media consultant on Vivid Sydney since 2013 building audiences and engagement. Freya has also contributed as a features writer and content producer for leading architecture and design titles including Artichoke, Design Quarterly, (inside) Interior Review, ArchitectureAU and Australian Design Review, Vogue Living and Monument. Freya holds a Bachelor of Arts and a Post-Graduate Diploma in Art Curatorial Studies and Museum Management from The University of Melbourne. With Articulate, Freya has led major design campaigns including for Melbourne Design Week with the National Gallery of Victoria, Australia's national Good Design Awards and Sydney Architecture Festival.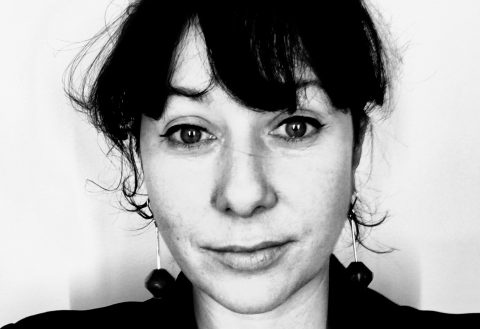 Julia Barnes
Account Manager
Julia is a communications professional specialising in the arts with experience working with internationally recognised artists, festivals and arts organisations spanning a wide variety of disciplines including contemporary art, performance, theatre, opera, dance and contemporary music. Julia has delivered top-tier campaigns for Articulate both as lead and working within the wider team for clients including Carriageworks, Biennale of Sydney, National Gallery of Australia, Anna Schwartz Gallery, Artspace, Sydney Architecture Festival, Pinchgut Opera, Bundanon Trust, Sydney Contemporary, Moogahlin Performing Arts, Marrugeku and Sydney Chamber Opera. Julia has a background in artist management, working collaboratively with writers, directors, designers and comedians. She holds a Communications Degree from UTS in Creative Writing and Cultural Studies.
Rhiannon Broomfield
Account Director (At Large)
Rhiannon Broomfield is a skilled Senior PR and Communications Manager with over 12 years experience working in high profile arts and design organisations and corporate companies including Bonhams, Christie's, Microsoft and Reuters in Australia and the UK. She is experienced in leading and executing press campaigns on local, national and international levels, including press strategy, and issues management. For Christie's (UK) Rhiannon successfully developed and led a high-performing press team of seven. She has also provided communication advice, media training and support to CEOs, Chairpeople, Directors and stakeholders, as well as proactively managing multiple press campaigns and issues through global media and locally in Australia, in particular for arts sector clients and in the architectural and design sectors.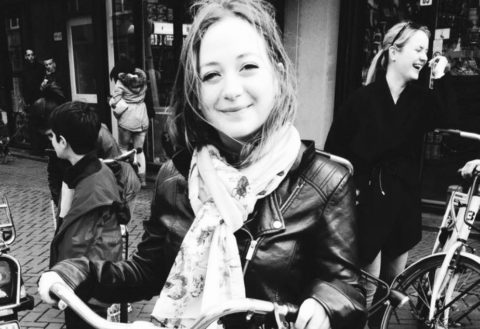 Sasha Haughan
Account Manager
Sasha has worked internationally in communications and publicity for the arts sector since 2013 with experience in the UK and Australia. She started her career at the UK's leading PR agency for the arts, The Corner Shop PR, working for clients across the West End and UK theatre industry including Disney's The Lion King, Royal Court Theatre and the international Norfolk and Norwich Festival. She also worked at the UK's largest cultural institution, Southbank Centre, delivering campaigns for the performance and dance offering as well as exhibitions and site program. She most recently worked in the publicity team for the three-week international, Sydney Festival. Sasha graduated from the University of York in 2012 with a Masters Degree (Distinction) in Writing, Theatre and Performance.
Megan Bentley
Account Coordinator
Originally from South Africa, Megan completed a certificate in Art and Business at London's Sotheby's Institute of Art, London, after graduating from the University of Cape Town with a BA Honours in English Literature and Language Studies. Megan gained experience in arts communications in London, working across projects including START Art Fair (London), The Fine Art Society and Lumiere London, where she honed her skills in media relations and social media activations specific to the commercial arts sector with arts PR agency Flint PR. At Articulate, Megan has led individual campaigns for Sydney Fringe Festival, Bonhams and the Woollahra Small Sculpture Prize securing top-tier media results across traditional media and content elements. Megan also jointly manages Articulate's social channels and outreach strategy.