OUR CLIENTS FORM THE HEART OF ARTICULATE.
WE ARE PROUD TO HAVE BUILT MANY LONG-TERM RELATIONSHIPS, WITH A FEW EXAMPLES FOLLOWING.
PLEASE CONTACT US FOR A FULL CREDENTIALS DOCUMENT.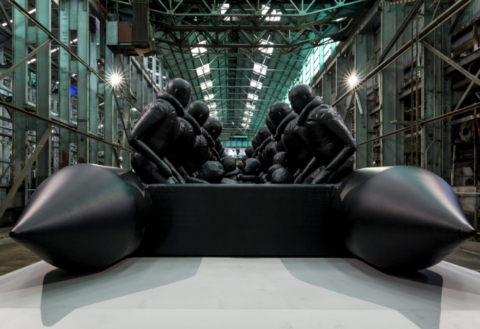 ARTICULATE HAS BEEN THE AGENCY OF CHOICE FOR THE BIENNALE OF SYDNEY FOR 15 CONSECUTIVE YEARS. WE HAVE DELIVERED THE NATIONAL AND INTERNATIONAL PR CAMPAIGNS FOR THE 17TH, 18TH, 19TH, 20TH, 21ST, 22ND AND 23RD BIENNALE OF SYDNEY EVENTS. OUR WORK FOR THE BIENNALE HAS OVERSEEN SIGNIFICANT GROWTH IN QUALITATIVE AND QUANTITATIVE MEDIA COVERAGE, CONTRIBUTING TO AUDIENCE GROWTH. IN 2018, THE BIENNALE CLOCKED 850,000 VISITATIONS- THE HIGHEST IN ITS 45-YEAR HISTORY.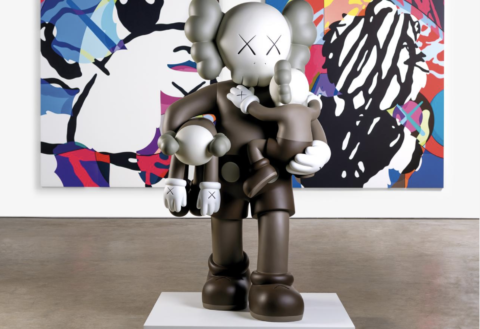 NATIONAL GALLERY OF VICTORIA
ARTICULATE HAS DELIVERED 19 INDIVIDUAL PR CAMPAIGNS SUPPORTING THE NGV'S MAJOR EXHIBITIONS SPANNING ARCHITECTURE, DESIGN, CONTEMPORARY PHOTOGRAPHY & STREET ART. WORKING CLOSELY WITH THE IN-HOUSE TEAM, ARTICULATE HAS DELIVERED SUCCESSFUL CAMPAIGNS FOR MELBOURNE DESIGN WEEK (2020 & 2019), KAWS, KEITH HARING & JEAN-MICHEL BASQUIAT, THE NGV ARCHITECTURE COMMISSION (2018, 2019 & 2022), OLYMPIA, PETRINA HICKS & CIVILIZATION, THE RIGG PRIZE AND FREEDOM OF MOVEMENT.
ARTICULATE HAS WORKED WITH THE POWERHOUSE MUSEUM FOR MORE THAN SEVEN YEARS, DELIVERING MORE THAN 30 INDIVIDUAL CAMPAIGNS FOR THE INSTITUTION OVER THAT TIME, INCLUDING STEP INTO PARADISE: JENNY KEE & LINDA JACKSON; ZAMPATTI POWERHOUSE; MULTIPLE EDITIONS OF SYDNEY DESIGN WEEK; UNPOPULAR; MATON; EUCALYPTUSDOM; CLAY DYNASTY AND ATMOSPHERIC MEMORY, IN ADDITION TO OVERARCHING PROFILING WORK FOR POWERHOUSE PARRAMATTA AND POWERHOUSE ULTIMO.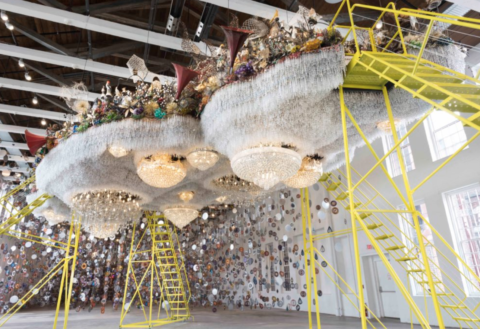 ARTICULATE HAS DELIVERED STRATEGIC PR & COMMUNICATIONS FOR CARRIAGEWORKS FOR 12 YEARS, OVERSEEING A PERIOD OF EXCEPTIONAL GROWTH IN BRAND AND AUDIENCES. OUR WORK HAS OVERSEEN CARRIAGEWORKS BECOME THE FASTEST-GROWING CULTURAL PRECINCT IN AUSTRALIA, WITH VISITATIONS GROWING FROM 110,000 TO 1.32 MILLION IN 2017. OUR REMIT COVERS OVERSAW STRATEGIC PROFILING AND DELIVERING INDIVIDUAL CAMPAIGNS FOR 400+ PROGRAMS & EVENTS SPANNING THEATRE, CONTEMPORARY MUSIC, VISUAL ART, FOOD, PERFORMING ARTS AND FESTIVALS INCLUDING VIVID SYDNEY.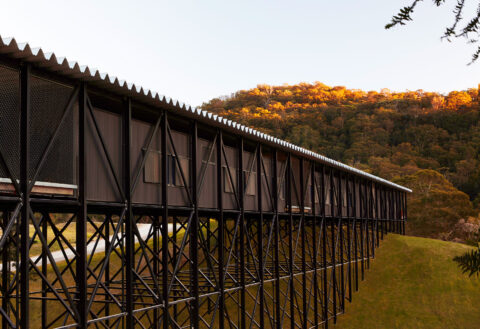 Articulate has worked with Bundanon for more than 10 years consulting across all major milestone moments including strategic communications advice relating to the masterplan for redevelopment of the site through to the launch of the new Bundanon Art Museum and media engagement with a focus on cultural tourism for the new Bridge for Creative Learning and its accommodation offering. Articulate has delivered multiple tailored media famils, media previews and media briefings for Bundanon and has supported during times of crisis including the 2019 bushfires.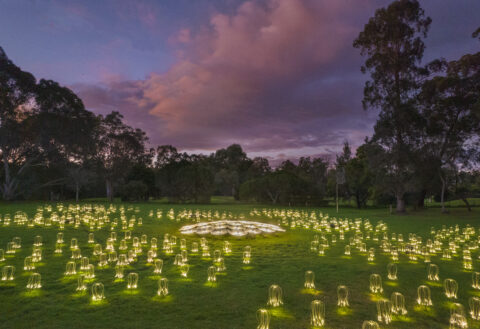 HEIDE MUSEUM OF MODERN ART
Articulate has been Heide's preferred PR agency for over five years working across the museum's exhibition program and new initiatives. Most recently, Articulate managed the campaigns of Heide's highest attended exhibition to date - Barbara Hepworth: In Equilibrium; the launch of the Healing Garden and Bruce Munro exhibition in the parklands; the museum's new restaurant managed by The Mulberry Group; and the opening of Heide's new shop managed by Third Drawer Down.